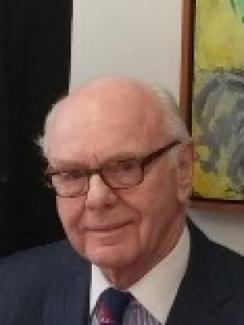 Robert F. Hoerle
Managing Partner
646.701.6085
212.808.5301
Mr. Hoerle began his investment career in 1962 at F. S. Smithers in New York City where he managed discretionary equity accounts. He joined Reich & Tang, Inc. in 1972, and, as Chairman, was instrumental in building the company into an investment management firm with over one billion in assets under management. Reich & Tang was taken public in 1986 and was ultimately sold to CDC IXIS Asset Management in 2000. As Chief Investment Officer of Reich & Tang, he led a team of investment professionals in selecting small- and mid-cap equity securities for high-net worth and institutional clients. Mr. Hoerle retired from the institutional business in 1998 and continued to work in Reich & Tang's offices to focus on asset management for individual clients. He co-founded Stone Run Capital, LLC in 2009 and transitioned his client business to the new entity.
Mr. Hoerle's investment philosophy emphasizes capital preservation and growth through the careful selection of high quality securities as measured by companies that possess industry leadership and high returns on capital.
Mr. Hoerle has a B.A. from Yale University and an M.B.A from Harvard University.