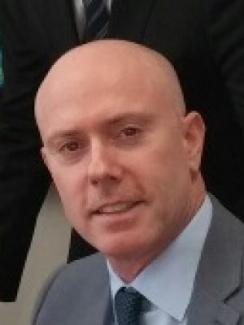 Jeffrey A. Hoerle
Managing Partner
646.701.6086
212.808.5301
Mr. Hoerle began his career in the software industry in 1991.  He helped to build the medical information company Ovid Technologies, which traded publicly on the NASDAQ, into a $45 million global business.  He was Ovid's Chief Financial Officer from 1997-1999 and played a lead role in the company's sale for $200 million in 1998 to Wolters Kluwer, NV, a Dutch corporation and global publishing leader.  He then worked as Chief Operating Officer and helped direct the integration of Ovid's search platform into Wolters Kluwer's broader content businesses.  Mr. Hoerle joined Reich & Tang, Inc. in 2003 as an equity analyst and portfolio manager.  While working with the investment management team at Reich & Tang, he focused on equity investments in the information technology, diversified industrial, and healthcare industries, and handled risk management across a range of client accounts.  He co-founded Stone Run Capital, LLC, in 2009.
Mr. Hoerle emphasizes three characteristics in investment selection: a strong management team, high or improving returns on capital, and growth at a reasonable price valuation.
Mr. Hoerle earned his B.A. from Yale University and his E.M.B.A. from Columbia Business School.